Our Values and Mission Statement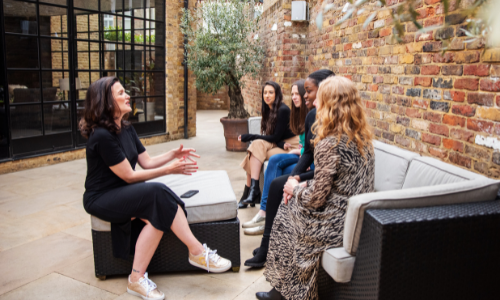 Our Mission Statement
At Optimus we provide world class coach training by delivering a student focused experience, which includes a comprehensive curriculum, rigorously researched evidence based training sessions and a supportive and nurturing environment.
At Optimus we commit to the following values:
Quality
Optimus means best in Latin and we commit to being at our best when we are at work and supporting our clients through a commitment to continuous improvement. We value our clients experience and commit to providing a worthwhile, positive experience for you.
Learning & Growth
These are at the core of our business and impact all that we do: we see ourselves as always evolving and our team are committed to growth. We demonstrate this mindset with our clients and are always open to feedback on how we can make things better.
Collaboration & Communication
We believe by working together we can be more effective and by communicating with honesty and transparency we get things done and build relationships internally and externally.
Resilience & Courage
We believe in building emotional resilience and being courageous to make bold decisions whilst supporting others to do the same.
Equality & Inclusion
We think everyone deserves a seat at the table and foster an inclusive environment within our organisation and our programs.
Transparency
It means that we are open about how we operate and what we do, we own our learning and simplify things wherever possible. We are honest about who we are and what we do.