Testimonials
See what people are saying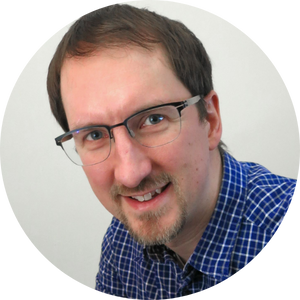 Mike Cole
Group & 1:1 Programmes Coach (Existing coach / mentor)
What was your experience when you came to coaching?
"I'm a chartered accountant with over 16 years of corporate finance and audit experience in some of the biggest businesses in the UK. While I enjoyed my day job, I particularly loved the people elements – helping other people achieve their best.
So for 2020, I decided to focus more on people and become a coach. I was convinced my natural skills were enough and I didn't need specific coach training. By March I'd left my job, had some clients, and was getting into the swing of networking. Then the world changed and my plan spluttered and stalled. Come the summer, I decided to reset, do a course, get qualified, and validate my skills."
What made you think this coach training was for you?
"I hunted around and picked Kudzi Coach Academy because I liked the breadth and depth of the training.
I love that it not only shows the power of pure coaching, it also demonstrates a bunch of tools and techniques you can use too.
I like the idea of finding my own natural coaching style, rather than following a regimented path, and to lean into what this means for my business. This training helps with all of this.
After I signed up, I sought more clients to relaunch with. I was open about my training and encouraged clients to join me to journey together, and it's been great. They have loved being on that journey, and benefiting from launch customer pricing, and seeing how my skills are quickly developing.
I'm honestly shocked by how useful this training has been. I really didn't think I needed it, but I've totally changed my mind on that now. It was exactly what I need and I highly recommend it for anyone looking to maximise their coaching potential."
Live discussion with Louise Roberts, Coach (New to coaching)
Live discussion with Parisa, Coach (New to coaching)
Live discussion with Nicole Louise Winter, Coach & Mentor (existing)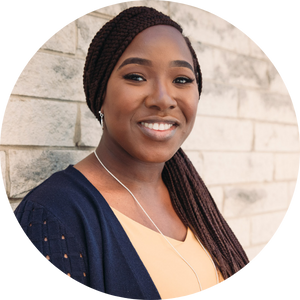 Rebecca Daniel
FCCT, ICF ACC Coach, Founder The Coaching Catalysts (Existing Coach)
What made you sign up to the professional coach diploma?
"My background is in education, and I am still involved in that sector. They want professional qualifications and professional experience and I think credibility is really important.
I think first and foremost you were the person who encouraged me to sign up: this is because I know how awesome you are and I know how seriously you take coaching. The second reason was because of the professional nature of it. I wanted to go into corporate and into schools. And to work in these sectors, you need to get a professional certification.
It's everything that I thought it would be and probably, even more.
I love the flexibility around it and I've met some amazing people.
I love the feedback part and I think that's very important: it's amazing to have someone to listen to you, give you advice and also motivate and boost.
I would say: if you're considering coaching, I would definitely book a call with Ruth."
Live discussion with Pilar Locave, Coach (new to coaching)
Live discussion with Adnan Ali, GP & Coach (New to coaching)
Live discussion with Phyllis Woodfine, Coach and multiple business owner (existing coach)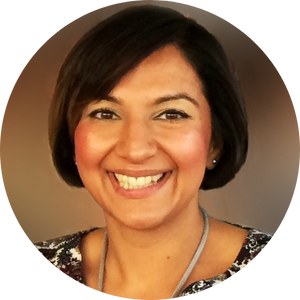 Nafeeza Towheed
Transformational Therapeutic Coach (Existing experience)
"I've been looking for a long time on and off for coaching. At that point in time I felt like the coaching was quite surface and didn't go into depth and I really wanted that at the time but I've always kept my eye out to see what else is out there and it has evolved over the years. Coaching training has definitely got better and better. I did my research, and I wanted something that was kind of an all in one package, that gave you the business mentoring, personal mentoring training, not too big a cohort where it felt personal and it felt like you could kind of feel like a bit of a community vibe, the direct route to the accreditation, no hidden costs no kind of, oh by the way, you now need to pay £500 or £1000 to get accredited or get mentoring. Everything's transparent, everything's there. For me the breadth is a big thing. I'm an integrative therapist. I have been for the last 10 years and I look for breadth and I look for being able to draw from different traditions and develop my own style and to be encouraged to do that. When I saw this training, it didn't take me long to kind of sign up to be honest.
It has exceeded my expectations. I knew it would be good training, I knew I wanted to get that practice and the skills but I think growing as a person has been a nice surprise. I feel like I've got more confidence. I've made some really nice friendships and relationships on the course which I don't think you could do on the bigger trainings. We started in October, and we're in January now and in three months I can feel the difference. I can see how my brain is thinking about these theories and the triad practice is so important. Every week we're doing that so you feel like you're learning and you're putting it into practice every week. For me, it's exceeded it. I don't normally put myself up for these videos or to kind of like promote people's things but I was really happy to come on here and answer any questions. If anyone's on the fence, feel free to drop me a message or if I haven't answered your questions today because I'm happy to talk about what a great experience has been.
I'd say, yes, it's an investment. And you know, everyone has to think long and hard about where you put your time and your money, but the me. If you want something comprehensive, well rounded, you want an experience to be able to grow as a person, to grow as a coach, to be more business minded, and to have a community of people around you and great trainers and mentors. This for me, hands down is the best training out there. And I think just three months down the line, I don't regret it at all, if anything, I'm happy to sort of encourage other people to jump on it and do it, it's really worth it is more than worth it."
Live discussion with Chris Roberts, FMCG Senior Manager (New to coaching)
Live discussion with Ngozi Weller, Coach & Mentor (existing coach)
Live discussion with Amber Doughty, Coach (New to coaching)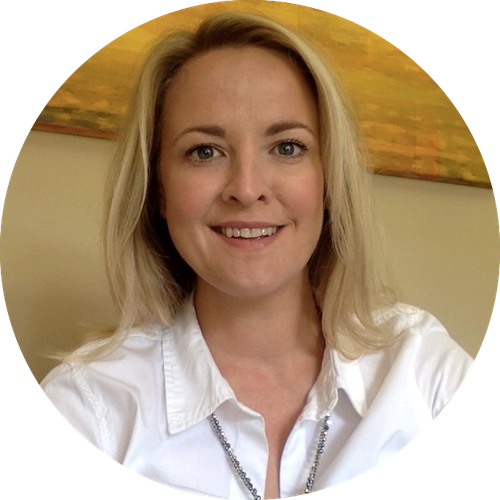 Francesca Aaen
Business and Performance Coach, Existing coach
"When I started the program I had been working as a coach formally for more than a year and in over 20+ years as a pharmacist. During all of that time I had been using coaching and training and I really wanted to use it properly and be top of my game with it. I was lacking knowledge and confidence to go deeper with people.
The course has given me a deeper understanding of what coaching is and how I can get the best results for my clients. It has shown me this whole world that I want to explore and do even more in. The biggest thing is the confidence that I now have in terms of being able to deliver for my clients.
It is amazing how my business has developed and changed over the last six months with the help of the course and working through the challenges, thoughts and ideas with such a range of coaches has been hugely beneficial. I have really shifted to a corporate client base and it is a really interesting shift for me.
I think if you want to be a coach, work as a coach, be successful as a coach, be confident as a coach, then this is the course for you. It's unlike any training that I've ever done before, it's just great. I never worry about coaching someone now. I feel like I always know where to go. I can respond and I don't go in thinking what I am going to ask them. I can be completely curious and open to what they want to do in the session and it works: it is so much better for them and I just love it. I'm so happy to take the full joy out of it."
Live discussion with Kerry Walgrove, Consultant and Coach (New to coaching)
Live discussion with Michael Haigh, Coach (Existing)
Live discussion with Ashleigh, Coach (New to coaching)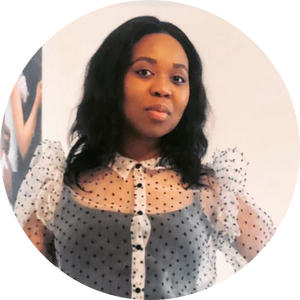 Nonie Leonard
Vision Board Life Coach and founder of the Highly Favoured Woman Community (New to coaching)
What made you sign up to the coach training?
"I got into coaching last year and I knew that I wanted to get a qualification. I did look at other programs, but when I had the consultation with you I realized everything I was looking for is all blended in your course and I thought it was the right thing for me to do.
On the course, I literally come out of every session thinking "wow lightbulb moment". It's been so great because I've discovered a lot about myself.
I am not only learning tools about how to help other people. I'm learning tools to help myself.
When I need some self-coaching I can definitely do that and every week I learned something new for me to add.
It is helping me a lot from my previous business when I was coaching with no tools. Now I have more tools in my bag than I could ever ask for."
What would you say to someone considering signing up?
"If you're looking for something that's not going to just only help your clients, but help you as well, I would definitely sign up for it. It's helped me in more ways than one, in terms of all the different tools that we're learning different methods that we're learning.
I'm self-coaching myself every day and I'm finding that I'm actually becoming a better person by using the tools from the course that I'm learning.
I love the Community. If you want just more than a course, more than a community, then definitely sign up."
Live discussion with Salma Khan, Coach (new to coaching)
Live discussion with Crescentia Cook, Coach (existing experience)
Live discussion with Evelyn Omanukwue, Coach (new to coaching)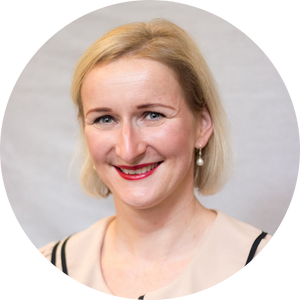 Lucie Lachnitova
Coach and leadership mentor who has been in the learning, staff development and leadership space for over 10 years (new to coaching)
"Before I started the coach training I was looking to refresh and develop my coaching skills and get a recognised qualification. The part of the coach training that I most enjoyed has been putting coaching into practice within the sessions and observing others coaching (Ruth and my peers). Now that I am further along the coach training, I already feel more confident and 100% sure I have chosen the right thing. A transformation that I'm most proud of is that I am a better coach.
The part of the coach training that I most enjoyed has been getting to know the other students, reading and learning about the different models. Now that I am further along the coach training, I already feel more confident in my abilities and knowledge of coaching. A transformation that I'm most proud of is getting comfortable with talking within groups."
Live discussion with Fay Blakey, Coach and Mentor (existing coach)
Live discussion with Claire Brumby, Coach and Mentor (existing coach)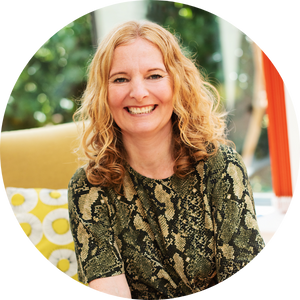 Donna Edwards
Life and Connection Coach (Existing coach)
"I trained as a coach many years ago with an ICF accredited program, the coaching world has progressed a great deal since then, so I wanted to refresh and up level my skills. Ruth's training is inspiring, fast paced, interesting, varied and energetic. There's ample opportunity to practise coaching, to be coached and participate in small group discussions.
It has increased my confidence tenfold and I am now an even better coach with the new techniques, learnings, reflections and regular feedback obtained from this training. I'm enjoying putting everything I've learnt into practise with my existing and new 1:1 clients and witnessing the results they are getting in their personal and work life, is what makes my heart sing.
If you want to become an accredited coach and considering joining Ruth's course, then I'd say go for it! If you are someone who takes their time to make decisions like me, and would like to talk to someone who has just completed the course and paperwork, then get in touch."
Live discussion with Claire Giblin, HeadTeacher and Coach (New to coaching)
Live discussion with Kate Curtis, Coach (existing coach)
Live discussion with Cristina Daza Buchholz, Coach (existing)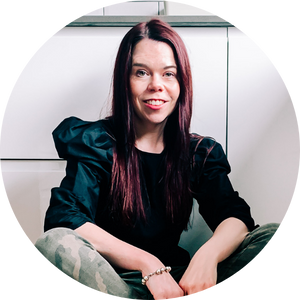 Natalie Trice
The Visibility Duchess, Confidence Coach and PR Mentor for Media Professionals and Small Business Owners (New to coaching)
"I can 110% recommend Ruth's coach training. It came at a perfect time for me as I was looking to branch out with the services I offered clients and it has worked out really well.
The sessions were well-timed and well-paced, with the right amount of support and feedback. I was part of a fantastic cohort of women I found the online format engaging and convenient. With lots of opportunities to work with Ruth and others on the course, as well as mentoring sessions, we were able to learn a huge amount over the seven-month duration.
If you are looking for a coaching course that really delivers and a trainer who cares, this is it!"
Live discussion with Cheryl Dodd, Multiple Business Owner (New to coaching)
Live discussion with Lorraine Bellamy, Coach (New to coaching)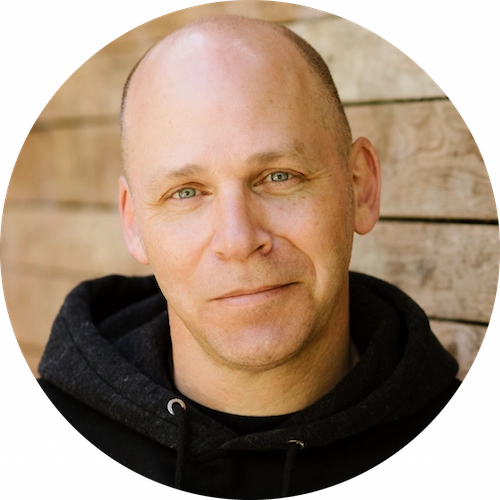 Martin Miller
Coach and Life Strategist (Existing Skills)
What has your experience been so far?
" When I was introduced to The Kudzi Coaching Academy & what was on offer, it was a must do moment! Since stepping into the learning arena, the diploma course & all that's on offer, has far exceeded any expectations! The support is immense, the culture created is truly unique. The skills I'm learning is exactly what I needed!"
How are you hoping to use the course?
"I know this training will give me the foundational understanding & subsequent skill sets to excel as a coach, combined with the broad range of disciplines that will further serve my clients. To me the accreditation is a seal of dedication to help my clients create the life they so desire."
What would you say to anyone considering the course?
"Over the coming years there's going to be a shift in the Coaching landscape, that being, it will become the norm & expected that if you operate as a coach you must be qualified & accredited, to be taken seriously & to be able to build a sustainable coaching practice. My advice to anyone thinking about whether to do this training is, don't think it, just do it! Your investment will be returned back to you many times over, in so many ways. You will absolutely love what you will discover!"
Live discussion with Sarah Watts, Coach (Existing coach)
Live with Evelyn Omanukwue, Coach (New to coaching)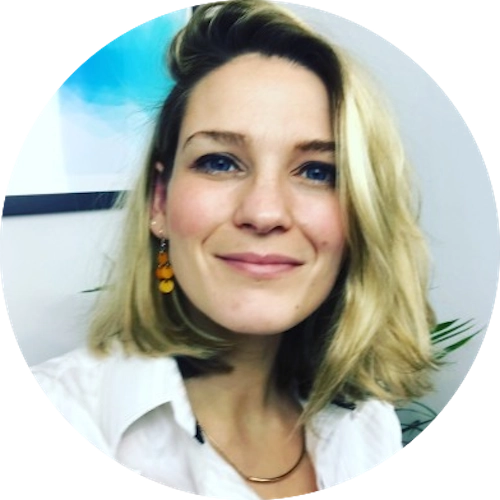 Alexandra Bond-Burnett
Executive Impact Coach, (Existing Coach)
Where I was before
"I felt at a point in my career where I was a bit of a drift. I hadn't realised actually that I have been coaching as a facilitator and I just didn't know where to go next. I knew already that I had lost out on a job a while ago that I really wanted because I wasn't accredited. I almost walked into it not really understanding how professional coaching is and how in depth it goes, and really the incredible transformations you do for other people, rather than just teaching them a skill. It's really embedding that behaviour or you can use it alongside teaching them a new skill, so it is embedding it."
Where I am now
"Having started the course in October. I feel like I've learned so much, and I've changed as a person because in a sense, you're getting coached yourself.
When you learn these new techniques and these coaching skills and you see what's happening, I feel like I'm suddenly seeing myself properly and what I'm meant to be doing with my career.
I can suddenly see what I really am capable of when it comes to helping my clients as well.
I work as a speaking and impact coach but I also have an accountancy practice. It helps not only with, I suppose, my management style and skills but in terms of the programme that I run with my clients, I've been able to add so much more to it.
Instead of just teaching them, for instance a skill like presentation skills, this goes so much higher. I've been able to charge more.
I felt more confident to charge more. In fact I'm not yet charging my true value I think from the transformation I give my clients, but I'll get there, and it's been amazing, the support that we have been given in terms of challenging us to go that step further.
If you're unclear on what type of coach you want to be, either in a business sense or just the way that you coach, that's okay, because this will help you figure it out. It's multi-purpose as well. So whereas I was worried like, oh, is this going to be the right thing. This will help you get there.
It's a really responsive course if you have a need, it will be met. If you're not clear on the journey you want to take, you will get clear."
Live discussion with Ruth Wood, Coach (Existing)
Live with Michelle Parsons, Coach (Existing)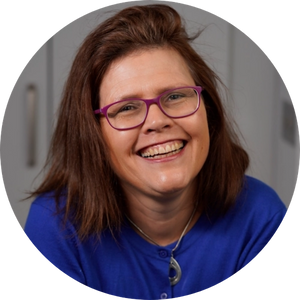 Hilary Thomson, Coach (New)
"I did my due diligence before I signed up for the Kudzi Coach Academy. I spoke to people who had been on other courses but the one thing that kept coming up was that to be properly accredited you had to fork out more money after the course. I wanted an all-in-one accreditated course with someone who was respected in the industry.
I spoke to Ruth and I had a chat with many of the alumni; every single one of them was glowing about the course and extremely positive. I am on the course now and it has been a great experience.
I have grown as a person, not just the coaching knowledge but everything else that comes with it. I almost don't recognise myself. I am a different person and I will be a different person by the time I finish with the confidence to go out into the world as a credible coach.
The community and support in the groups is great, the coaching triads where we coach and get feedback on our coaching is priceless, we get coaching practice every week and the course is continually improving.
100% Just do it."
Live discussion with Jacqui Frost, Coach (Existing)
Live with Zainab Rmidi, Coach (New)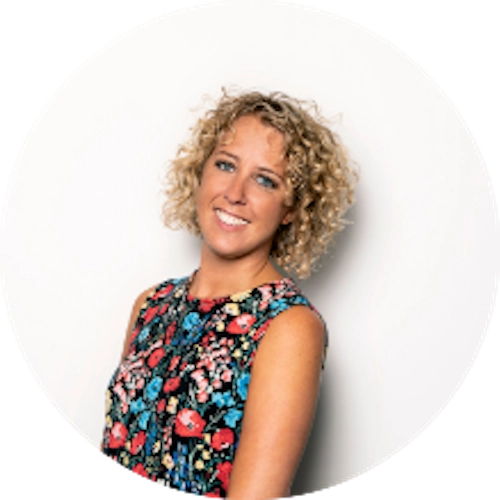 "The part of the coach training that I most enjoyed has been getting to know the other students, reading and learning about the different models. Now that I am further along the coach training, I already feel more confident in my abilities and knowledge of coaching. A transformation that I'm most proud of is getting comfortable with talking within groups."
Live discussion with Morgan Westley, Coach (New to coaching)
Live discussion with Martin Miller, Coach (Existing)
Live discussion with Val Hassell, Coach (Existing)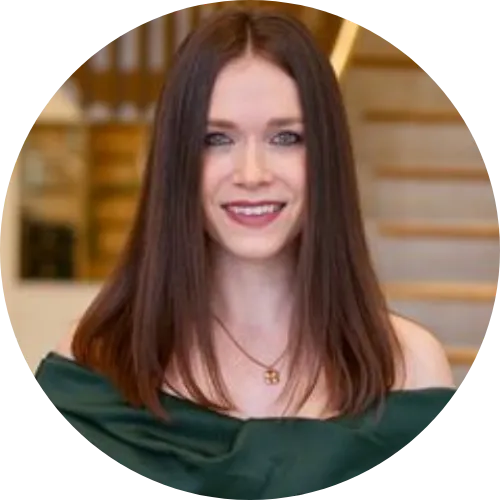 Abi Blears
Dating Coach, (Existing coach)
"As a dating coach I wasn't sure if an ICF accredited training would be useful for my clients, nor did I understand what it would involve. If I'm honest, I was afraid that the course would be a wasted investment, that it would take over my life and that it might even be boring!I was already working as a dating coach for an award-winning matchmaking company and had trained elsewhere, yet my background left me wondering whether I was in a position to best serve my well-educated clients. I didn't want to be an average coach; I wanted to be excellent. I craved more evidence-based techniques and approaches to add to my business, but I was struggling to figure out what route to take.After mulling it over for weeks, speaking to students who were already on the course, and lightly 'observing' Ruth Kudzi on social media, I decided to speak with her directly. Having discussed my fears I was still sitting on the fence. She gently joked that I was a dating coach struggling to commit. Ruth was right. Unwilling to let my risk-averse nature get the better of me, I signed up immediately.Training with Optimus was a brilliant investment. For myself, my clients, and for my relationship too. I'm no longer anxious about needing to have all the answers and it's enhanced my self-awareness and professionalism. I've seamlessly incorporated my new skills with my clients and the feedback has been staggering."
Live discussion with Nonie White, Coach (New to coaching)
Live with Elizabeth Helen, Coach (New to coaching)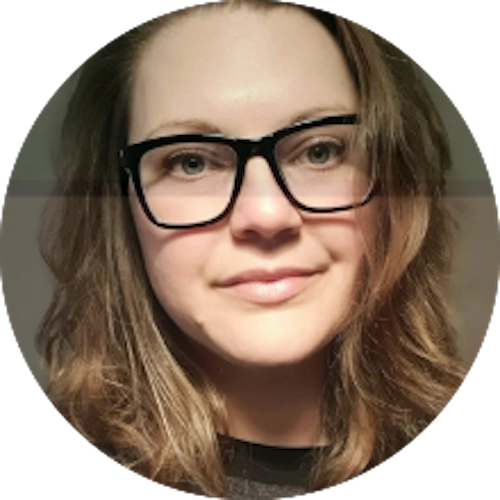 Ashleigh Hayden
Belief and Rituals Coach, Existing Coach
"Before I started the coach training, I had spent a lot of time deciding whether coach training was appropriate for me, I felt that I already "coached" my clients so I spent a great deal of time researching courses.
Of all the ICF courses I looked at, Ruth's offered a community, business development opportunities and I felt like she came across as a person where the others I had looked at felt more institutional and less personal.
I've thoroughly enjoyed the course – the surprise books arriving on my doorstep, the 4 hours a week on Zoom, the variety of interesting people and knowledge, the mentors and coaches and motivation of the Hub.
Now that I am further along in my training, I really feel that I have found "my right place in the world" – Ruth's course has been transformational in my personal life and in changing how I approach my business, my clients and even where I see myself in the long term. Empowering women to take ownership of their wellness and wealth has taken on a distinctly more powerful meaning for me and I'm working on how that will impact my future clients."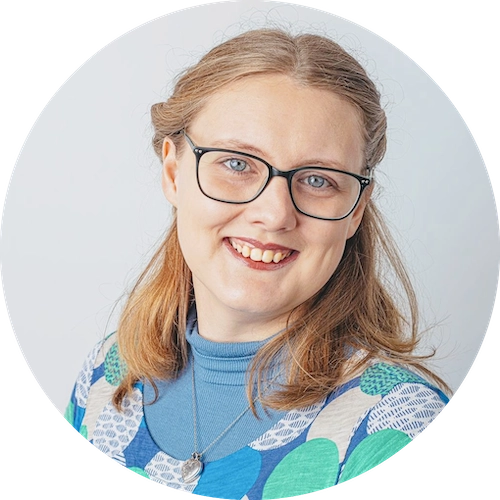 Caroline Garlick
Career Transition Coach, Existing Coach
"Back in 2018 I started coaching. I started training myself to be a coach,
I've really enjoyed it. In the early stages, I was quite nervous. I am quite an introvert, myself, but I've really enjoyed getting to know those in my group, and I've developed so much. I've got to know everyone's individual way of coaching now, which is fantastic.
For me it's not just about that, that certification and that piece of paper, it's also knowing myself, so obviously having that imposter syndrome, which many people do have and that I had within myself.
Knowing that I'm on this course and how much it delivers and provides, there's something new around the corner all the time and I'm thinking, oh she keeps delivering, there's so much value in this.
I was actually on the fence. So those that are on the fence currently, I was where you are now.
Looking back, I've definitely made the right decision. And I've changed so much,I have grown so much personally and professionally as well. And I'm just super excited, and now I'm starting to think that. Gosh, it comes to an end in May, and I want more."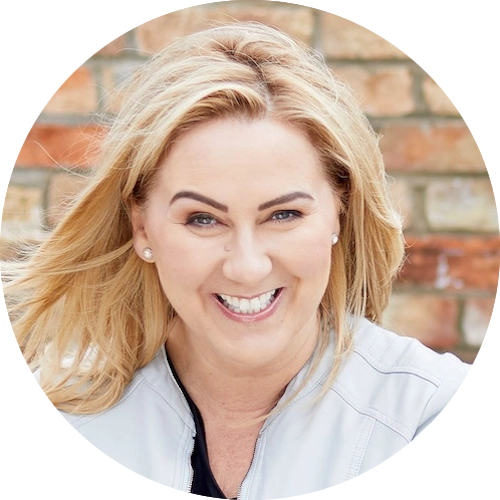 Claire Brumby
Award-Winning High-Performance Business Coach, Channel Swimmer, Dragon Slayer and Best-Selling Author, Existing Coach
"I have 25 years experience in business and coaching experience when I started the course because I wanted to have this nice, unique hybrid approach where I bring my experience, the accreditation, the training and then the qualification as well. You can only bring your own knowledge and your own experience and your own things to it, and I was well aware that there was more out there. I wanted to be able to bring the coaching aspect to it some more to help my clients go even further.
I have two biggest takeaways from the training one personally and one for my business. For my business, it's given me a real deep understanding of different tools, techniques and resources that I can just pull out when my client's facing certain things. And for me, personally, it is the coaching and the breakthroughs I have got from being coached every week.
I love it and I think anybody who's thinking about it should just run and do it because it's amazing. It's an amazing journey, I think the more you go all in, the more you get out of it in terms of these things that can help you with both personally with your business and your life and everything. I think it really helps you clarify in your mind as well what kind of coach you are and want to be, who you want to coach. You get so much clarity on narrowing that down and understanding your strengths, what you'd like to work on some more, fully understanding your business model and where you're going to take it and how exactly you can help your clients. It helps you go to an even greater depth than you've ever been before by having this really stringent training.
My journey has been one with quite a lot of twists and turns. I started out exclusively working with food businesses, mentoring and consulting them. Then I widened that to working with product-based businesses. But then when I really looked at my clientele and looked at the place that I wanted to work, and I work with attraction to my intuition it was women who wanted more and women who wanted to play bigger and I am looking forward to expanding into this more.
I joined Ruth's Coaching Training this year as I wanted to add to my skills as a coach and get my ICF accreditation so I can further grow my business. The course has been nothing short of brilliant; the other coaches, the training, the tools and techniques I now have and the broader range of skills I've developed. I wasn't expecting the deep personal growth I also got through being coached every week too. I highly recommend this course, it's like nothing else I've undertaken. I am looking forward to expanding the reach and creating a bigger impact with my business having gone through this training.
If you are considering the training I would say go for it both personally and for your business."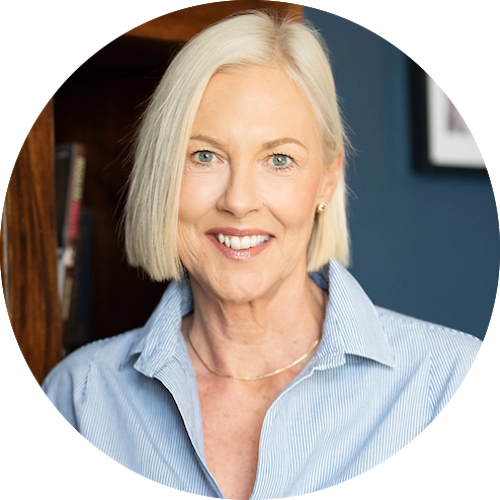 Professor Maxine Robertson, New to Coaching
"I decided to take this qualification so that I could legitimately and confidently say that I was a professional coach. I have learned that not only are there numerous approaches and countless tools that can be used to coach clients but the real skill is learning how and when to use them on a client by client basis.
I have met and I train with 8 amazing women and we learn so much from each other. The course is intensive and demanding but the camaraderie and practice make it hugely enjoyable.
I would strongly recommend this course for anyone who is serious about coaching. By this, I mean someone who is willing to fully engage and commit to 6-8 months of intensive training with Ruth who has so much experience as well as the prerequisite qualifications to provide such an in-depth course."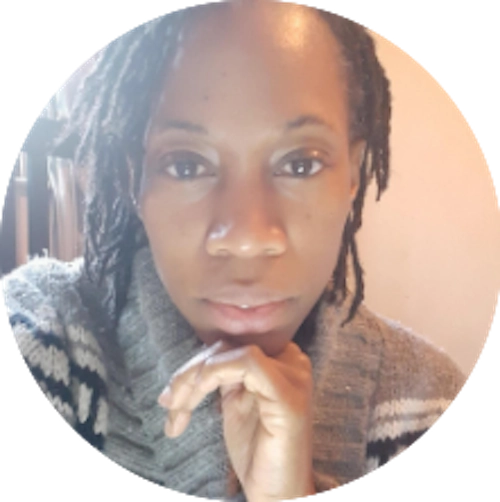 Angelena Hindocha
An experienced primary school teacher now training to be a life coach, New to coaching
"Before I started the coach training I was a little lost, I didn't know how much confidence or belief in myself I had lost. I knew learning to help other lost people would help me find my voice again.
The part of the coach training that I have most enjoyed has been the trios and my work with my peer coach. Now that I am further along in my coach training, I already feel stronger, more empowered, and excited for my future. There is still a little splash of nervousness, but I know that will eventually fade the more people I help with my coaching!
The transformation that I'm most proud of is the jump I did off the diving board to get here in the first place and the focus to still with this magical process!
I decided to do this course because I felt I had lost my way, lost myself being a mother to my two boys. I wanted something for me, something that would also serve others, so here I am, loving every minute!"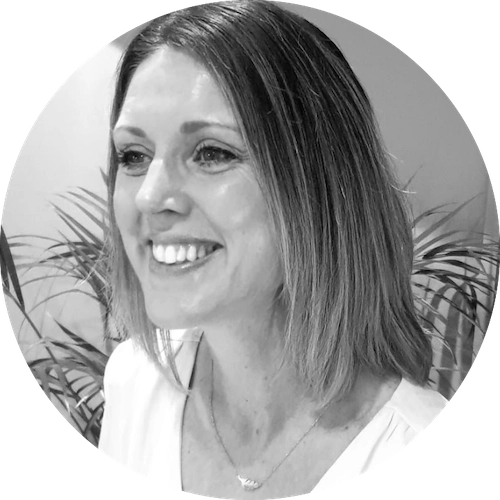 Dominique Atwell, Coach, New to Coaching
What made you sign up to the coach training?
"When I was looking for coach training there was a lot out there to choose from. I felt overwhelmed looking at all of the programs and didn't know what to go for. After speaking to someone who knew you, recommended you and us having a call, I immediately felt that you were the right choice – as I felt that you were invested in me and my success."
What's your experience been like so far in the program?
"When I joined the course I was a beginner and I have grown so much already in such a short space of time. I think this is down to the training and the support you get on the course; For example my amazing mentor Sandra, the sessions and the community. I can't sing your praises highly enough! The course is absolute value for money and I believe it is life-changing.
It is the sort of thing which works whether you are a beginner or more experienced: I see people on the course who have been coaching for years and want to upscale. It great to see the variety of backgrounds and experience."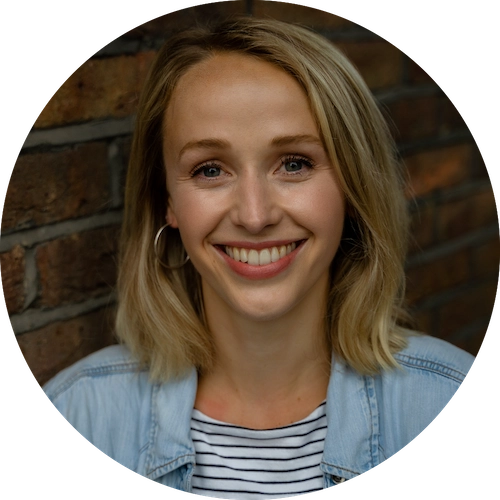 Amy Leighton, Coach (experienced)
What made you think the coach training was for you?
"So it's something I had wanted to do for years. Over the last six or seven years, I dipped out, in and out of so many different tastes and weekends and different kind of sample afternoons. I just never quite found one that felt right and I was always so conscious that I was going to just feel like I was one of hundreds in a cohort.
Over the summer decided okay, this is something that I'm going to look into seriously now I've got the time, why not let's do it. The course has a balance of coaching, of psychology and neuroscience which is something that I really wanted. I'm not one of hundreds, as you say, it has a really personal element to it. I feel really supported in it as well every step of the way. I now have coaching clients which is brilliant."
What is next for Amy?
"I have decided that I'm going to go into confidence and mindset coaching and am looking forward to working on that deeper level and looking at what makes people tick. It is super exciting."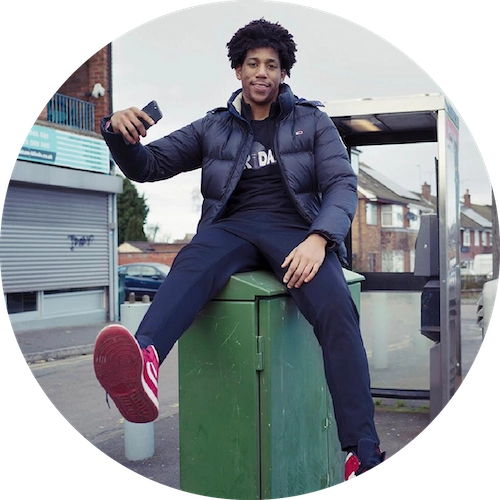 "My name is Tyler Campbell, I'm 20 years old and founder of Fridays Coventry which is a youth initiative I set up to prevent knife crime and gang violence in Coventry.
I believe the coaching course so far has been a brilliant way to network and connect with many other individuals and organisations in the same position looking for the next step and new journey to start with this great opportunity of an accredited qualification.
The advice and tips are really beneficial and essential taking into real-life practises in the way projects may be lead or interaction to others. Also, I believe that coaching is a great mechanism for trust and to open up on how you're feeling and if not feeling well, how to feel to better.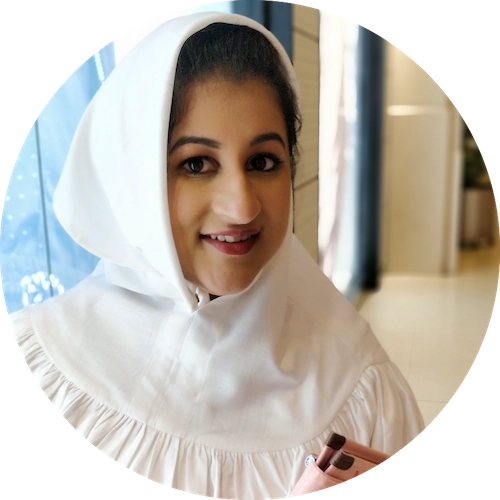 Fatema Hussain, Coach (experienced)
Social media strategist and Business coach (soon to be certified) running a digital marketing agency in the gulf and running membership while coaching and mentoring helping women in the service-based business start, grow, and scale their online business with confidence, clarity, and alignment on social media
"Before I started the coach training I was finding it really hard to motivate my clients or get the results I would like to see for my clients. I could give all the strategies but what was missing was the mindset element.
The part of the coach training that I most enjoyed has been that I get a proper framework to start coaching and mentoring my clients and this training has so many other tools which I can use with my clients too. Now that I am further along the coach training, I already feel confident enough to up my mentoring prices as it will have the coaching element to it.
A transformation that I'm most proud of is that I have got so much better at listening and understanding the clients needs and giving a better strategy which is aligned to them."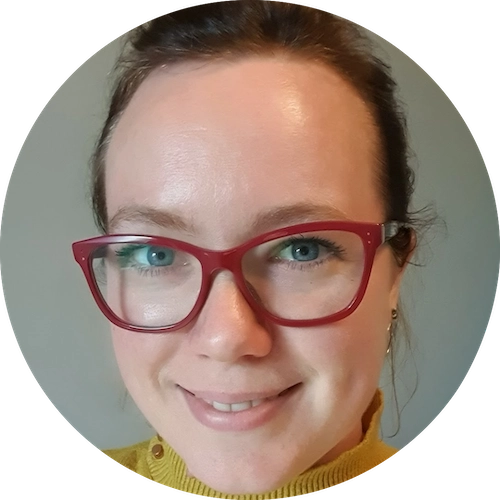 Rebekah Lobb, Coach (New to coaching)
What made you sign up to the coach training?
"I was actually signed up with another training provider when your advert popped up, I think from the coaching Community about the training. And the more I looked at the content that your course provided the more I was convinced I'd signed up with the wrong one.
It includes things on positive Psychology and Neuroscience, but also the practical business element side because it's not great learning to be a fantastic coach, if you don't actually know how to market yourself and then run and sustain a business.
Then I was hooked. I cancelled the other training and hopped on board with you for the October cohort."
What's your experience been like so far in the program?
"Fantastic right from the start, right from that sort of first initial contact. It's been exciting getting books through the post, and those books have quite literally changed my life. They are at the top of my reading list now.
And then the course content is really thorough. The trainers are just great people, and they're all there to help.
One of the things that I really love the most is how much coaching practice we do as part of the training. Then we are ready to take that out into real life and it doesn't feel scary. It doesn't feel daunting. It just feels natural because we're practising so much of it through the sessions which I think is really important.
We go into these Triad groups and we formed such lovely relationships across those groups that it's really nice.
I should probably mention how amazing everyone that's in the cohort is. It's nice to go and see them every week and to watch people progress.
It's also really nice having that blend of people at different levels."
What about the mentoring sessions?
"Oh my goodness. How could I not mention my mentor? I have Lucy Power and oh my goodness! I feel so lucky to have Lucy as my mentor because she's just an incredible woman. When you look at her bio and her career it's inspirational, it really is and when you spend time in those mentoring sessions with her it unlocks so much.
It's fantastic."
What's going on for you business-wise?
"So I have set up my business, which is coaching personal and professional development and I work with leaders right from future leaders into emerging leaders and also those semi-established leaders.
This has just been incredible for me. Because it gives me the skills, the knowledge, and the confidence I need. I've been on an incredible journey myself throughout this coach training that I think if I wasn't on, I wouldn't be able to serve my clients anywhere near as well as I do which is really powerful, really great."
What would you say to somebody he was thinking to sign up for February?
"Let's start with whether I sign up with Ruth or do I sign it with someone else? Do your research and I will be shocked if your research throws up something that looks better than Ruth's course because I did a lot of research!"
So in terms of should I be trained or should I not be trained?
"It's something that I actually feel quite strongly about. Now before signing up with you (because I was thinking about moving to coaching), I'd probably read a good six to eight books about coaching but it's still nothing like the training and also the training allows you to become accredited.
It allows you to become insured which is really really important. It helps to elevate the status of the industry. We've invested the time and the money in ourselves in preparing ourselves better and to be able to serve our clients properly.
I would just say go for it. Honestly, you won't regret it. It's such a diverse curriculum. It's a really supportive environment. You can get access to the coaching Hub as well, which is full of incredible resources to make use of. You know, that in itself is invaluable.
So Go for it. What have you got to lose?"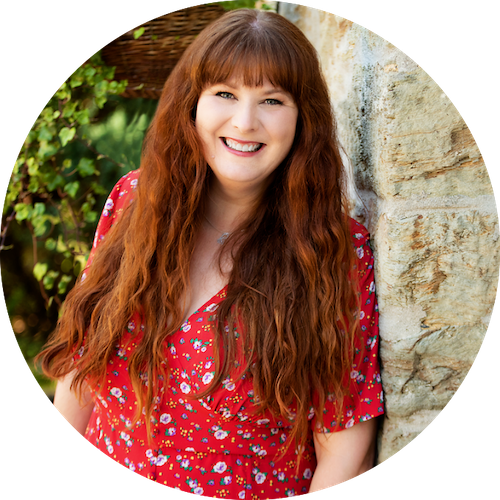 Lynsay Anne Gould, Coach (existing)
Podcasting and Business Coach
"I love the community and tell everyone about it! There's a lot of variety and people from all types of business'. You build connections with people well ahead of you and as well as realising how far you have come. Ruth holds it all together, she's inclusive and genuinely cares. "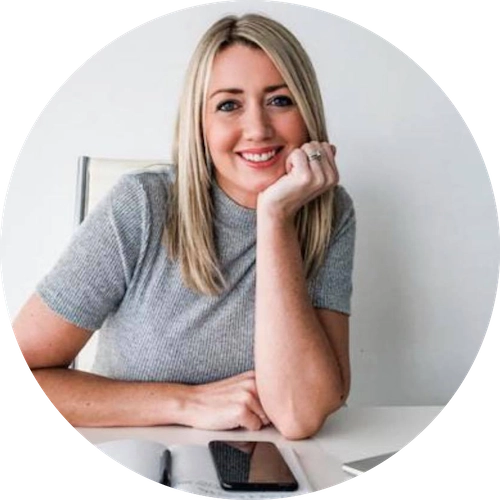 Pamela Langan
Career Success Coach
"There are lots of resources and you can tap into Ruth's expertise. There's a feeling of community, you can ask for advice from members and you need that, when you're on your on in business. "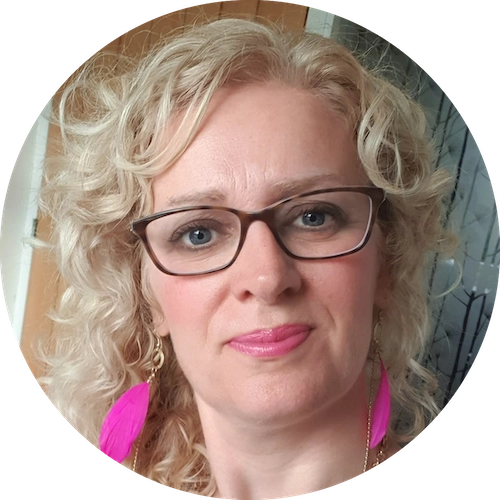 "I love The Accelerator Academy (former membership) and it help even if you are just starting up your business. I love these progress coaching calls, the accountability, the resources on Kajabi and the tech support. I get to voice what's in my head and what I probably already know the answer to, but it really helps to saying it to other people."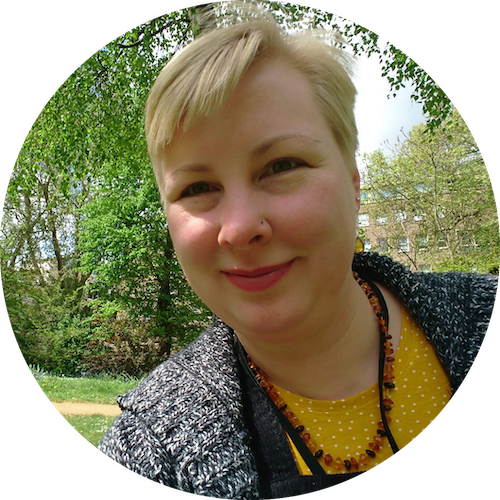 Amy Stammers
Coach and RTT Therapist
"The accountability and goal setting is really good. Having Ruth's expertise and large network of contacts. Ruth is good at putting you in touch with people who specialise in what you need."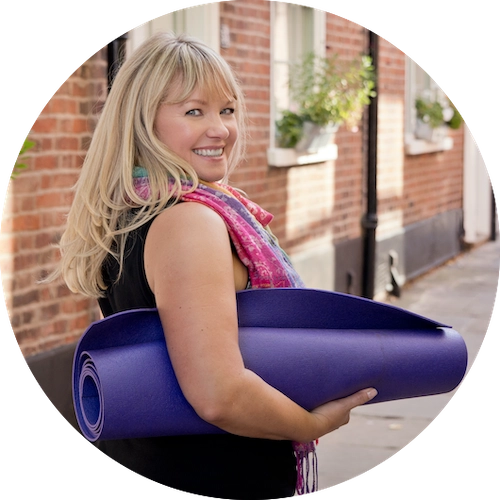 Dawn Wright
Yoga Business Owner and Coach
What makes a good coach?
"There are many qualities that make a good coach, but for me there are few that really stand out. A good coach is a container for exploration. They have strong active listening skills, providing the space for ideas and clarity to arise and evolve. They are non judgmental, but at the same time challenging to enable more insight and honesty, and they have curiosity which encourages questioning that goes deeper than the surface level, and allows the client to reflect and perhaps consider things from a different perspective."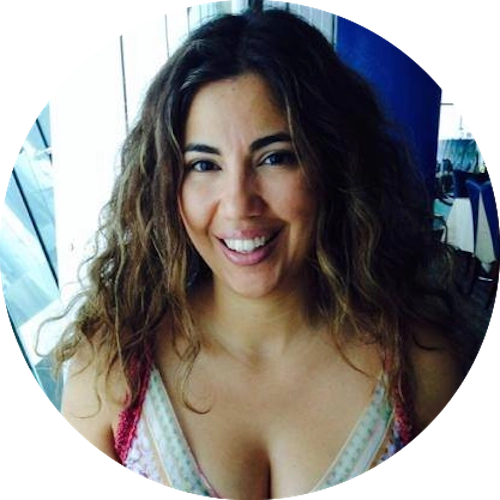 "It is the only membership that gives you the push to take action, rather than just teaching content."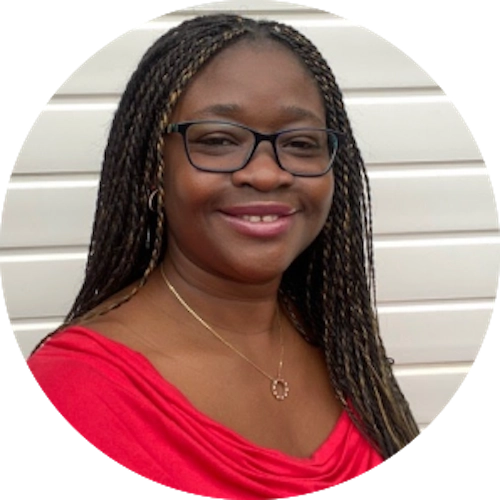 Sheri Okuwobi
Transformational Life Coaching, LT Life Coaching
"Being part of the Coaching Hub has been an amazing experience of my professional journey so far, the overall support is tremendous. The support in the group is so wonderful, everyone in the group is there to help and support one another's growth. The resource development in Kajabi is helping grow Personally and professionally."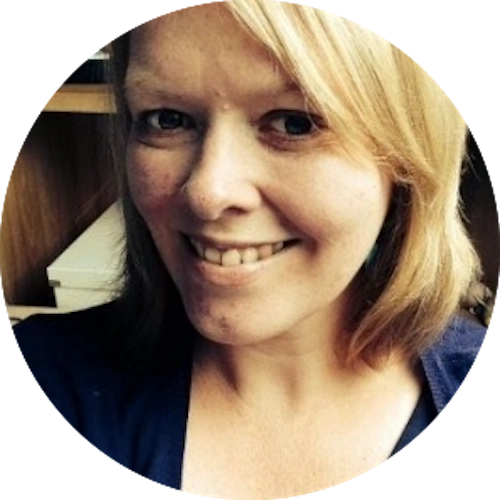 Isabelle Fielding
Project and Team Leadership Consultant, thedragonflyconsultancy.co.uk
"I joined the Coaching Hub in November and the value I have already received from my membership has been incredible. The weekly training, co-working sessions, accountability and group coaching are all amazing resources and worth the membership fee alone. However, the community aspect of the hub is the absolute icing on the cake.
You will find a group of inspiring, knowledgeable and like-minded individuals who are cheering you along every step of the way as you build your business and hone your coaching skills. Members come from a wide range of backgrounds and levels of experience, but wherever you are on your coaching journey you will find a huge amount of support and resources.
Ruth and her team lead the Hub in an inclusive, kind and non-judgemental way, and you will feel truly comfortable to ask questions and get any help or support you might need, as well as a safe space to reflect on your own practice. You will receive genuine, whole-hearted and personalised encouragement to build your business and skills in the way that's right for you."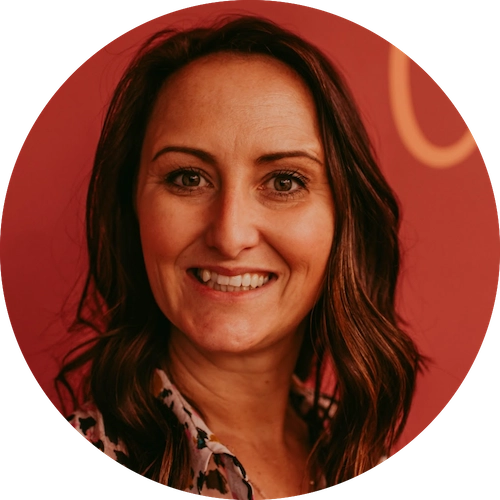 Cheryl Dodd
Founder of BizKidz ®️
"I'm in a lot of online business communities and The Coaching HUB is my favorite!
It's a warm and friendly group, and I felt it was quick and easy to make connections and get to know each other.
Ruth and her team are very active in there, they and the members are all so supportive.
I like the optional co-working sessions which I tend to dip into when I'm procrastinating over a particular piece of work, for the accountability and focus.
Then there are also the two group coaching sessions every week, with Ruth, Donna or Elaine – again how fab is that, highly qualified coaches on hand!
We share our goals every Monday, which I've done in other groups but the difference I've noticed in The HUB is that members do a quick live every Friday to share wins, this helps everyone get to know each other!
Ruth offers her action days, shares her audience with us, and really supports us on our business journey as well as with coaching! I love that there is Lynsay as the Tech Associate Coach too, I'm learning lots of new tech now, so it's great to have someone to check in with when I get stuck or have a feeling, I might be taking the long route!"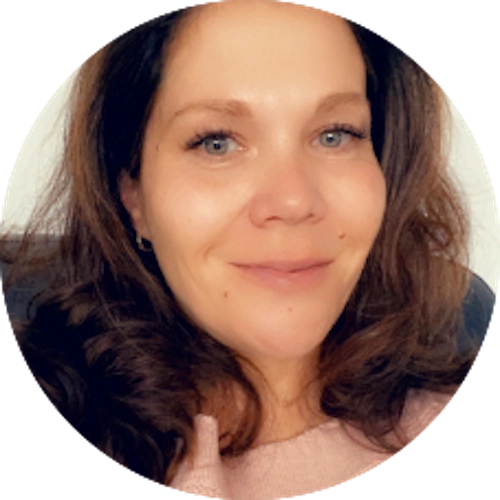 Helen Bowling
CEO of Mind Matters Life Coaching Ltd
"Before I started the coach training I saw the value of the accreditation. The part of the coach training that I most enjoyed has been the triads have been amazingly rich for my development. Now that I am further along the coach training, I already feel so much more aware in my client sessions and I am adding more value in every session. A transformation that I'm most proud of is that already I have stopped wanting to offer solutions."