Are you considering a certified coach training course?
You are invited to our FREE Coaching Experience Week starting on the 3rd of July ( See our agenda further down the page)
Whether you are right at the start of your coaching journey or an experienced coach, there will be sessions for you to learn from and take something away. You'll discover:
How to focus on you: The combination of mindset and skills to develop your coaching mindset and presence, and if an existing coach how to get deeper results for clients

The science behind coaching: How to use Positive Psychology and Neuroscience to support your clients to make lasting change.

The current state of the coaching market and the range of opportunities for certified and accredited coaches
A fulfilling career that changes lives and gives you freedom… we'll tell you ALL about it.
Attend a live and interactive session every night at 8pm – from the 3rd - 5th July and 7th July at 12pm BST (all can be watched on catch up)
Here's what's on the agenda
3rd July —

How being a great coach starts with YOU

DISCOVER
What coaching mindset is and how to develop it to support your clients
How to become more present so you can listen at a deeper level
How to get started on building your own coaching skills
4th July — The impressive power of Positive Psychology

DIVE INTO
How to experience and cultivate positive emotions for well-being
Ways to build resilience and emotional intelligence as a coach
Your values and strengths and how to play to them
5th July — Harnessing the brain's potential for behavioural change

LEARN ABOUT
Neuroscience and its role at the heart of behavioural change
Ways to support clients to take action supported by the brain and nervous system
How to harness the power of Neuroplasticity in building new pathways
7th July — Opportunities for Professional Coaches

EXPLORE
The current UK and worldwide coaching market trends
How to work with corporates and individuals
Building a portfolio career including associate coaching
Coaching as a leadership skill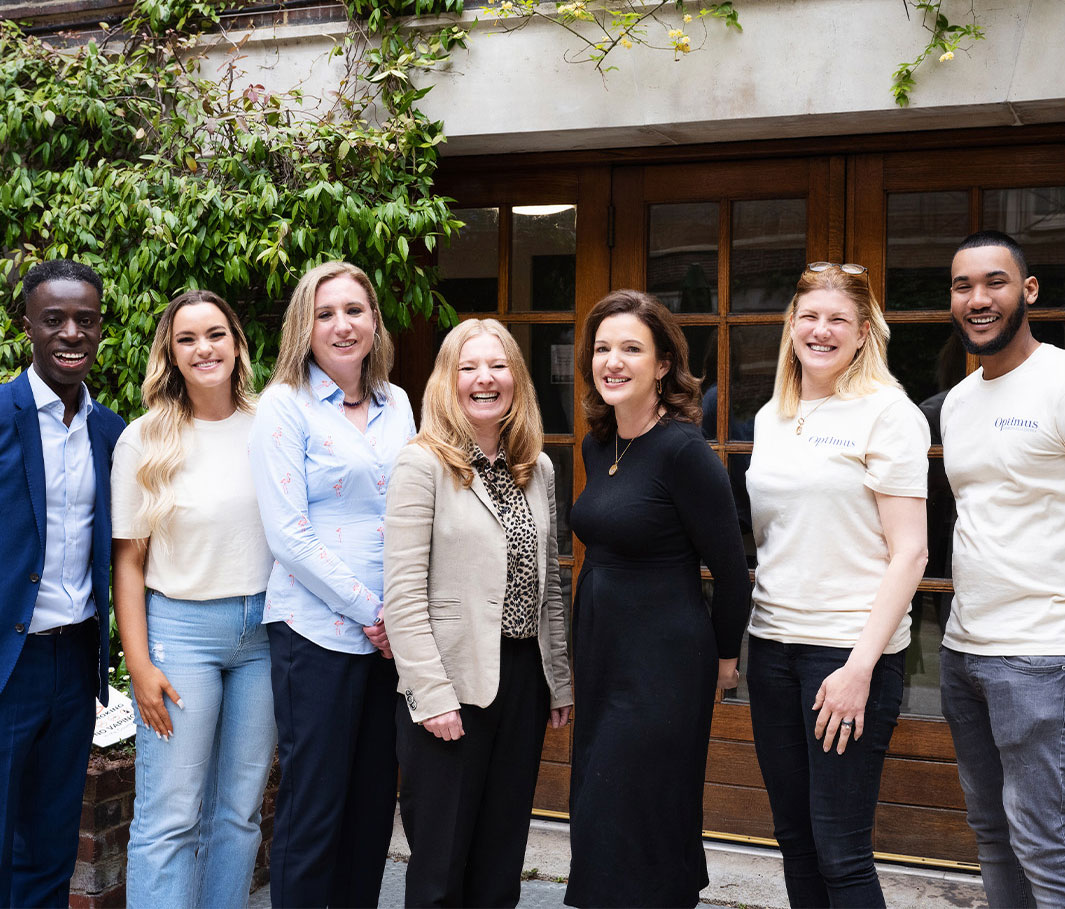 Are you ready to find out more about coaching?
This could be WHAT you've been waiting for.
For a jam-packed week of training directly from our accredited diploma, Q&A and an opportunity to meet Optimus coaches, click below to join our Coaching Experience Week
See what our students are saying
If you're serious about coach training - look no further
"I came into the diploma after completing a different qualification. I felt like I needed something more robust to give me a solid grounding in coaching principles, as well as giving me the space and support to find 'myself' as a coach. Ruth and the team are not looking to make cookie cutter coaches here, there is genuine space for individual reflection in addition to gaining a solid grounding in foundational coaching principles.

Coaching is part of my life now, and the Optimus diploma gives me the grounding that I need to work towards formal accreditation. As a person from a professional background already, this is very important to me. "
Andy Baillie, Performance Coach
Lex Showunmi, Intuition Coach